The Known bugs page mentions the following bugs (the same ones, by the way?):
Command menu for Hired Units not appearing.
Self-set up server, hired unit command menu does not show.
In my case, the command menu is fine for hired farming units, but i think incomplete for hired fighting units: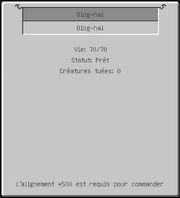 Peculiarly, i don't see any option to set the unit to guard status (and i have alignment above the level requested).
(only tested on a Cauldron server)