While using rope on a multiplayer server, I noticed rope would continue to be placed upward when right-clicking the rope even if there were not any blocks to support the extended rope. I went into a singleplayer world to see if the results would be the same, and they were. I saw that the rope would only be extended upward onto an air block if there was an adjacent block which could support the rope, as seen in the first two pictures.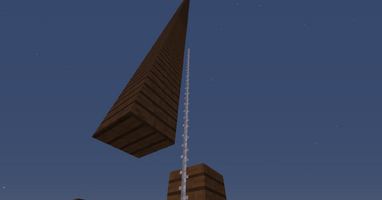 This behaviour was seen in both rope and elven rope.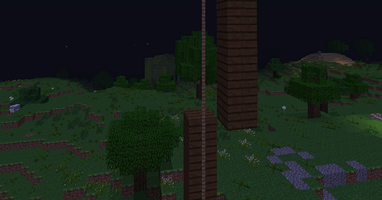 I later noticed how rope could be extended downward onto air blocks even when there are no adjacent supporting blocks.
This could be an intended feature, yet, when I break the rope using a right-click or my fist, the rope below the broken rope breaks away and falls onto the ground as an entity. The rope above the broken rope will not be affected.
If a block is placed next to the rope to induce a block update, the rope will stay attached to the air block.