Here we are again with another bug/glitch.
So I found what was supposed to be a Rohan Fortress Village. But when I opened up the gate, there was no central fortress. Apart from the stables and farms that surrounded the center, the place was completely empty.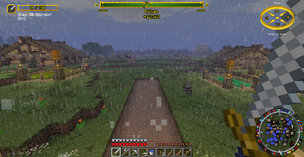 Unless if it was the boulders that overwrote the central fortress, which doesn't make a whole ton of sense, any ideas as to what may have happened?