Hello everyone! On the TOS, I have recently been spending quite the amount of time in the Far Harad Jungle. (VERY PRETTY)
I thought finding taurethrim pyramids would be hard, but its quite the opposite. I have found seven now, but I just cannot seem to do it. I have sat for 2 hours straight, trying to go through the taurethrim pyramid, and I have never even been able to make it to the third level down. It is horrible! So, as Im sure Im not the ONLY one struggling with this, here is my suggestion!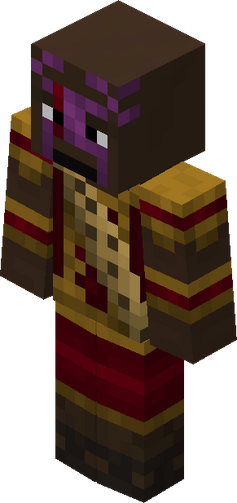 Pyramid Wayfinders: these would be a new NPC which could be hired like a Mercenary. Kind of. You would need at least 100 alignment with Taurethrim, and this would allow you to talk with them. Upon right clicking them, you would see a GUI which is quite simple. One slot with a number under it, and a greyed out "Hire" button. 
The number underneath is the payment. You have to give that many silver coins. The numbers can go from 30-90, depending on how much alignment you have.
Once you have added in the correct amount of coins, you can now click the "Hire" button. This will hire them! BUT. He/she is not a warrior. They will not fight, and you cannot equip them with anything. 
They will now follow you. *amazing music starts playing*
You now run off to your pyramid, with the Wayfinder close behind. 
Once you are at the pyramid, you right click on them again, and a NEW GUI is now here! One simple button. Wayfinding: ON/OFF. Right now it would be off. Click it for Wayfinding ON and the hunt begins!

The wayfinder will now walk through the halls. The AI will see where the holes are, or if not possible, it will see where the chests below are, and will try to go down and find them. It will walk through the halls, over to the hole, go down. Then through the second maze, and down, to the third. Here you have to be careful, because the wayfinder might die due to the darts. So follow him, but make sure he doesn't die! 
This will finally make Pyramid looting  LOT less mind breaking, and I think quite interesting!

So there we go guys! A simple suggestion, but I hope a good one!