Hello all! Before I start my suggestion, I just want to make sure everyone knows what the next update will be about; partial alignement and pledging system. You can pledge yourself to one faction allowing you to craft certain items, and there will now be partial alignment. (348.2 alignment with High Elves for example).

Now, at first I did not see any point for the partial alignment, until this idea popped into my head! I hope you guys like it!
Now: many of you know, (and hopefully are like me, quite annoyed) by the fact that simple villagers take up arms against the lord of Mordor... it is quite strange. An army marches into your village, and your 80-something year old neighbor rushes out with a steel knife promising to kill the leader? Interesting... 
So here I am! 
SUGGESTION
_____________________________________________________________
From now on, the "villager" NPCs, (gondorian villagers, rohirrim villagers, blacksmiths, normal elves, etc) will no longer attempt to attack negatively aligned players and enemy NPCs. (this will be kind of different with orcs as they are a barbaric faction with not much smartness, see below)
If you have negative alignment, these simple villagers will not attack you anymore. How could they? A simple man living in the far corners of Harad, never having seen war, just carries around an axe in their pocket? No. Very no. There will be a small chance (1 in 10) that a normal villager will spawn holding a weapon, but they will already be carrying it. If you have -1 through -49 with that faction, these "armed" villagers will attack you. However, once you get to -50 these will stop attacking you as well, and run away from you like all the other "villagers" do. (all normal villagers will run away from you no matter what, as long as you have negative alignment with them, yelling something about you kissing an orc. However, there are factions like dwarves and elves which would glady put up their life to stop you from going into their realms and doing whatever, and factions like Gondor probably have a LOT more fighting-able villagers, so this would increase the amount of fighting peoples. In factions like; Lothlorien, Rivendell, Lindon, Gondor, Erebor, etc (fighting factions and powerful factions which have seen lots of war) the chance of a villager weilding a weapon would increase, from 1/10 to 1/3 chance, as I doubt very much an elf or a dwarf would be strolling around unarmed, at least with a dagger or short sword.
Seems pretty easy right? Just stroll into Lothlorien with a mirk troll to back you up, and start population control. HOWEVER. Every villager NPC will now give you a whopping, crazy amount of .1 alignment! This meaning, you will need to kill ten villager NPCs to gain +1 alignment with your faction :D doesn't that sound like fun, grinding alignment for your faction? And did I mention that they run away from you? Yeah, killing villager NPCs will be very... non-productive. To say the least.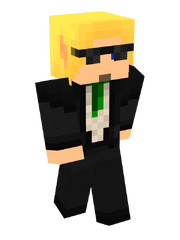 (this will also leave the story open for future enslaving possibilities, because you will no longer be enslaving someone who is trying to gut you...)

Now! This will happen with every faction, elves, men, hobbits (already) and dwarves. The warriors of course, will attack you, and considering there is a fair number of them spawning in every single biome, I don't think we need to increase their amounts too much...
---
Now. Notice that I did not say ORCS, WARGS or TROLLS up there. The reasoning behind this is that orcs, and even more so trolls, are not very bright. Wargs... are basically animals, I'm not sure we even need to discuss this. Orcs will attack you if you have 49 through -100 alignment with them, as they already do. (or skirmish if you're on the positive side, but still.) Once you go over the -100 limit, orcs will now have a 30/70 chance to attack you or run away, respectively, until you get to -1000 alignment, and they all run away no matter what. However, if they attack you (the 30% chance) all you have to do is hit them once and they will run away. Orcs will now no longer attack you during the day, as their heads are woozy, they are slow and halfway blind. 
Trolls: these guys can talk, surprisingly, but I really doubt they will know or care if they are looking at a rivendell lord or just a burburrahobbit. It still means lunch to them, one way or another. Trolls will continue to attack you if you have - alignment with Angmar/dol guldur for mirk trolls/mordor for olog hai.
Wargs: these are basically wolves, big mean ones, but still. I very much doubt they care or know to care who the enemy in front is. BUT, I do suggest that they have a "retreat" tactic, where if they go down to below 85% health, they will run away. Or try to, as any arrow can wipe them out.
ANOTHER ORC OPTION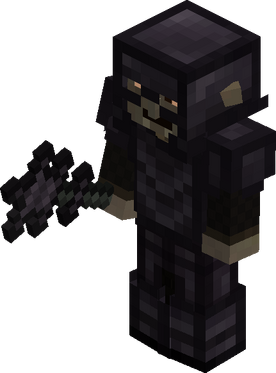 __________________________________
Now, I am quite sure many of you will not really like the suggestion for orcs still attacking players and the other villager NPCs will not. This is because, technically all orcs ARE, strictly speaking, warriors. So, if it is that much of a problem, I suggest this: there will now be two types of orcs. Orc Warrior, the normal orc we all know. Spawn naturally in places like Eriador, Lone lands, Misty Mountains, etc. The second orc will be a "neutral" orc, who wears only one or two peices of armor, and doesn't carry a weapon. These will be the "equivalent" of "villagers" for the orcs. They will immediately run away from negatively aligned players, and spawn in orcish "homelands" where there are no enemies, such as Angmar, Misty Mountains, Dol Guldur, (possibly) and Mordor. Mordor is a tricksy topic, because all the orcs there are top of the notch fighters, and I highly doubt Sauron wanted "villager" orcs in his land... its up to Mevans and popular opinion. 
Neutral Orcs will also only give +.1 alignment for friendly factions and -1 for orcish factions.
________________________________________________________
Last Thing...

I believe if you are over -100 alignment with a faction, and walk in and all the villagers are scurrying out of their doors, there should be "surprise 'invasions'" by "nearby" soldiers. This will be exactly like hobbit shirriffs, who appear out of thin air and break the enemy player, except instead of hobbits these surprise attacks will have 3-9 warriors/archers/cavalry of that faction. 
_____________________________________________________________
And there we go! I hope you guys like this suggestion! I believe it will really be using the partial alignment to good use, as well as stop players no grinding off a hundred alignment by killing townsfolk which have 0 armor.
Kudos is VERY much appreciated, and constructive criticism is tolerated.... (unless its helpful, in which case ill add it in) thank you very much!