Greetings,
I just started playing war in the north, and the Loremaster got me thinking. For those who don't know, the game represents this character as having a staff and being like a wizard, but not a wizard, simply a Rivendell Elf who's a Loremaster. Whereas her fighting style is not cannon, there being loremasters in Rivendell is, and I think this should be accounted for. 

                                                                   Loremaster Staff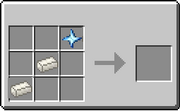 The Loremaster Staff, or Elven Staff, would be crafted as seen to the right on a
Rivendell
crafting table, 2 Elven steel, 1 Edhelmir.
It would have 80 speed, 150 reach,a base damage of 5,smacking, but be loaded similar to a crossbow, with Edhelmir as ammunition. I would propose that the damage be simply 13 for the charged attack, it should have a shorter range than crossbows, but a quicker loadtime.  And perhaps deal more to Orcs. Upon being loaded/charged, it would gain a blue glow at the tip of the staff. It would also be able to gain melee weapon modifiers, not ranged, so the lore attack would be at a fixed damage, and not increasable.
The aim for the 13 damage is to make it different from crossbows, taking into account that iron crossbows deal 12-19.
                                Dol Guldur Staff
The Darklore Staff, or Dol Guldur Staff, is the balance. it is also based in lore, because Dol Guldur is the Hill of Sorcerey.
Crafted on a Dol Guldur crafting table, the fighting mechanics and stats would be the same, except instead of doing more to Orcs, it would do more to Elves, and be loaded with Gulduril, and thus have a green glow when loaded.
 Another cool feature, for both, would be if when loaded they could be used as Blue/Green lights when equiped, though this is simply a novelty.
Note that this does not make them wizards, in the Lord of the Rings sense, for they use their lore to use the power of the gems, not a power tied to their (race/being's) nature.
(I have not included suggested skins for the weapons, I don't know how to do that, however, if a more natural look is desired, instead of the metal,Lairelossë, and Rotten wood could be substituted, which the more I think about it seems like a better idea )
Edit: A good case has been made for Lothlorien having the Loremaster Staff as well, and Mordor and Angmar having the Darklore staff, but I would argue that those are the only factions,in addition to Rivendell and Dul Guldur, that should have them.
If it's not over-complicating things, IronJaw333's suggestion:
".....I just came up with an idea!!! :D When you shift right click with it, a small GUI opens up, with 1 empty slot. You have to put a lore-text book in it before you can use it!! LORE-master. No lore-book, no use!..." 
Perhaps the books would break after X amount of use.