Mae govannen, all.
I shall begin with an explanation. Now, the current map of Middle-earth is based on Karen Wynn Forstand's Atlas of Middle-earth, a very worthy piece of cartography. However, if we take Tolkien's Middle-earth as the Earth of the past (which the professor himself did), there would be several hundred large and small islands (representing the ancient Japanese and Indonesian landmasses) off the coasts of the Uttermost East part of Rhûn. Now, there are several other places that would be affected by this, but those shall wait for a later time.
Eastern Isles
-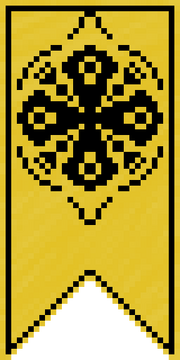 A faction of islander clans living on the isles east of Rhûn, these peoples are somewhat hostile to their immediate continental neighbors, a reciprocated feeling. They have no ties to the Western half of Middle-earth, and only faint tales of Sauron, Gondor, and the West-elves have come to them down through the years; the only Elves they know of are the Avari, the Dark-elves of the East, and while they have no quarrel with them, they are not on friendly terms either.
Biomes -
Tyl Rhûnen - The main climate of the land, this is a lightly forested biome, including cedars, pines, oak, maple, and cherry-trees. The grass is a lush green, similar to the Cloud Forests, and several forms of flower grow here.
Tyl Rhûnen Forest - A thickly forested variant of the primary biome, creating a tangle of undergrowth that is difficult to manage. It has a thick white fog effect.
Tyl Rhûnen Mountains - Bare rocky heights, tall and grey, with the occasional tree growing up them. This biome is far-reaching and often forms chains, enclosing the other biomes into valleys and small plains.
NPCs -
Islander - Simple farmers, tradesmen, and smiths, living in simple villages scattered throughout the land. They are predominantly dark-haired, and run when attacked. If pursued, or cornered, they will use small daggers or kama to defend themselves.
Islander Warrior - Soldiers of the Tyl Rhûnen, armed with swords, long spears, weapons called kama, and clad in hardened leather armor. Of these weapons, the spear is most common. Unlike other nations, these do not carry shields.
Islander Noble - Archers of noble birth, armed with swords and assymetrical recurve bows, and armored with hardened leather armor. They wear dull red capes, in addition to the armor.
Islander Banner-bearer - Soldiers bearing the banners of their clans, and armed with swords.
Islander Shogun - The hiring unit of the islanders, armed for self-defense with a weapon called a tessen, and clad in hardened leather armor. They also wear a cape with the emblem of the isles upon it.
Structures -
Islander House - A small house built of wood and thatched with dry reeds.
Islander Castle - A wooden fortress, commonly found in the mountains and with villages, filled with soldiers.
Islander Shrine - A small shrine built of wood and stone, found in the mountains and forests.
Islander Village - A grouping of houses and fields, only found in the Tyl Rhûnen biome.
Items
-

Islander Sword - A long curved weapon, with high damage but poor durability. It is crafted in the same manner as other swords, with iron and sticks.
Islander Dagger - A short, straight blade, used for self-defense by peasants. It has good damage, but low durability, and is crafted in the same manner as

other daggers.
Islander Longspear - A long straight-bladed spear, used as the primary weapon of the Tyl Rhûnen. It is crafted as other pikes and longspears are. It has good damage, and unlike other Tyl Rhûnen weapons, good durability.
Islander Bow - A long assymetrical recurve bow. It has good range and damage, as well as a comfortable durability.

Kama
- Small scythe-like weapons, used as both weapons and hoes, with

poor damage but moderate durability. It is crafted in the same manner as an axe.
Tessen - The weapons used exclusively by Shoguns, small war-fans made of metal. They have excellent damage, and moderately good durability. However, they have a small range; less than that of a dagger.
Blocks
-

Tyl Rhûnen's peoples have a variety of carved wooden blocks and pillars available to them, in the same manner as Rohan does. They also have wooden bars, similar to Elven Wood-bars, in lieu of metal ones.
Misc. -
Achievements -
[The Last Isles]: Enter the isles of Tyl Rhûnen.
[Island Resolve]: Complete an Islander mini-quest.
[Tyl Rhûnen Crafter]: Craft an item on the Tyl Rhûnen crafting table.
[Sword of the Isles]: Equip a full set of Islander armor.
[Way of the Warrior]: Hire a warrior from an Islander Shogun.
[Eastern Wares]: Trade with an Islander trader.
[Islander Friend]: Earn +10 alignment with the Islanders of Tyl Rhûnen.
[Islander Hero]: Earn +100 alignment with the Islanders of Tyl Rhûnen.
[Islander Lord]: Earn +1000 alignment with the Islanders of Tyl Rhûnen.
Titles -
[Islander]
[Tyl Rhûnen]