Osgiliath, the ruined former capital of Gondor for me is one of the most interesting locations in middle earth. Unfortunately, the land generation of the area where Osgiliath is supposed to be in the mod is awkward, and makes it difficult to build, or load in Osgiliath builds via schematics because the terrain is too unruly.
Problem #1: steepness of the riverbanks
The steepness of the riverbanks make it difficult to build docks/harbors, and buildings a city would have, especially in the Ithilien side. Flattening the terrain to make it a bit more tame to build on is also time consuming. Could something be done to flatten the area near rivers?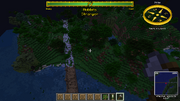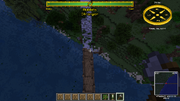 Problem #2: The Map
The way the Anduin River curves at the Osgiliath area contributes to the problem. The curve is pretty sharp, and makes it more difficult to create the Iconic half-circle shape each side of Osgiliath has, and even harder to load in Osgiliath builds that are completely flat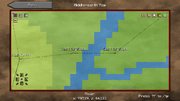 My proposal is to alter the river at Osgiliath to make it flat, like how the river is a bit further upstream, like this:(pay attention to the minimap too)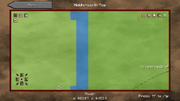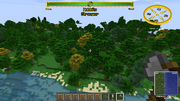 I managed to load in an Osgiliath build relatively smoothly upstream which mostly fit with the terrain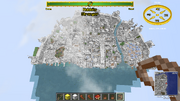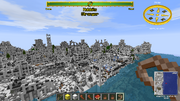 Thank you for reading!