Hello Again! I have returned with another small improvement for the mod!

Quick question: Who here has been mining in the Misty mountain's recently?
Next question: Who here has been walking around the center of the earth, turned a corner, and been greeted by... THIS.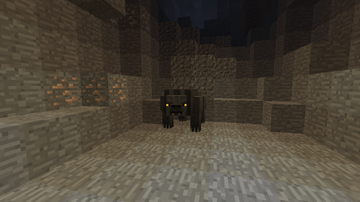 Now believe me, I like wargs as much as any elf. But doesn't it seems... Odd, to find one so far under the ground?
(He seems a little lost, doesn't he?)

Here is my proposal: Please set wargs so they can only spawn on grass. You don't find that underground.