Berry juices are a group of non-alcoholic drinks. They can be made out of all 5 non-poisonous types of berries and restore 5 (

) when consumed.
In the renewed version only, there is also 'sweet berry juice' made with three of the vanilla berries added in 1.14.
Just put 3 berries of the same type in any type of vessel and shake gently. You've got to prepare it on a regular crafting table. You can use any one of the five non-poisonous types of berries currently in the mod. You can't make juice out of the slightly poisonous wildberries.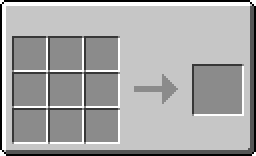 Non-alcoholic:

Apple Juice •

Berry Juices •

Chocolate •

Grape Juice


Lemonade •
Mango Juice •

Milk •

Orange Juice •

Pomegranate Juice •

Water
Alcoholic:

Ale •

Arak •

Banana Beer •

Cactus Liqueur •

Carrot Wine •
Cherry Liqueur


Cider •
Corn Liquor •

Dwarven Ale •

Lemon Liqueur •

Lime Liqueur •

Maple Beer


Mead •

Melon Liqueur •

Perry •

Plum Kvass •
Pomegranate Wine •
Red Wine


Rum •

Soured Milk •

Termite Tequila •

Vodka •

White Wine
Magical:

Athelas Brew •

Dwarven Tonic •

Jungle Remedy •

Miruvor


Morgul-draught •
Orc Draught •

Poison •

Taurethrim Cocoa •

Torog Draught


Ent-draughts: Elfsong • Fangorn's Beard • Huorn Leaf
Moonflower • Riverweed • Sunfruit • Tears of Yavanna
Community content is available under
CC-BY-SA
unless otherwise noted.