The Blackroot bow is a bow used by bowmen and bowlords. They are notable for having higher range and durability than a normal bow, with no downsides, although they do not deal as much damage as the regular Gondorian bow.
| Draw Time (ticks) | Ranged Damage | Range | Possible modifiers |
| --- | --- | --- | --- |
| 16 | 6-11 ( to ) | 100% | chilling, enduring, feeble, fierce, hardy, headhunting, lasting, infernal, powerful, punching, striking, strong, and weak |
Blackroot bows are crafted on a Gondorian crafting table using a Blackroot, two Blackroot sticks and three string in the following recipe.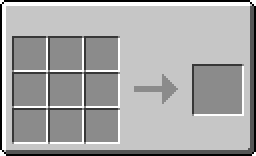 The Men of Gondor

NPCs: Gondorian • Levyman • Soldier (Archer, Banner Bearer, Tower Guard)
Traders: Captain • Market Traders
Items: Armour (Horse) • Bow • Equipment
Blocks: Beacon • Brick (Cobble) • Casket • Crafting Table
Structures: Beacon Tower • Fortress • Obelisk • Ruined Tower • Ruins • Settlements • Turret • Watchfort
The Soldiers of the Blackroot Vale

NPCs: Soldier (Bowman)
Traders: Bowlord
Items: Armour • Bow
Blocks: Blackroot

The Knights of Dol Amroth

Man-at-arms (Archer) • Swan Knight (Banner Bearer)
Traders: Captain
Items: Armour (Horse) • Equipment • Swan Feather
Blocks: Brick • Crafting Table
Structures: Stable

The Rangers of Ithilien

NPCs: Ranger of Ithilien
Traders: Captain
Items: Armour
Structures: Hideout

The Hillmen of Lamedon

NPCs: Warrior (Archer, Hillman)
Traders: Captain
Items: Armour • Gambeson

The Folk of Lebennin


The Mountaineers of Lossarnach

The Mariners of Pelargir

The Warriors of Pinnath Gelin

Community content is available under
CC-BY-SA
unless otherwise noted.