Gen. Grievous1138 wrote:
Wargaz cc wrote:
I hate to disappoint you guys, but the current banner correspond to Tolkien's description and a design by Tolkien. Dark Lord didn't design the banner to please Mordor players. For the sake of the mod, keep the current one.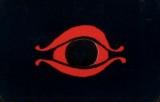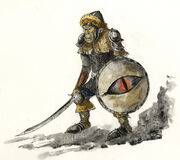 The new Mordor banner still follows the description of a red eye in a black field. The eye just looks more dynamic.
Gen. Grievous1138 (admin) comlink 13:20, May 15, 2016 (UTC)
Yes, but with super long red eyelashes and a yellow eyeball on it. Maybe Sauron started to use Maybelline.