Fences are blocks that are 1.5 blocks tall, and so cannot be jumped over, they are made from wood and can be used to suit many purposes.
The mod adds fences for each wood type, along with the respective crafting recipe.
The new fences are crafted with two sticks in the middle and four wooden planks of the desired wood type on the sides.
All fences are crafted on the regular crafting table except for the mallorn fence, which is crafted with mallorn planks and mallorn sticks on a Galadhrim crafting table.
Pictures
Edit
Vanilla Minecraft fences
Edit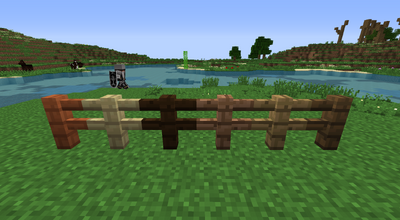 Fruit tree fences
Edit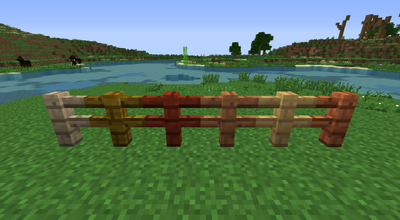 Other added real tree fences
Edit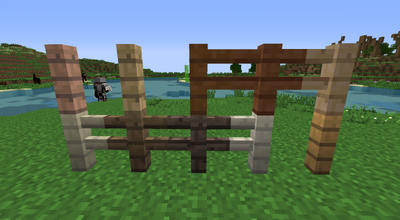 Invented trees fences
Edit
Mevans decided to add fences for all vanilla woods due to uncertainty as to whether the Mod would update to 1.8.
Community content is available under
CC-BY-SA
unless otherwise noted.