watch 03:41
Wiki Targeted (Games)
Play Sound
"
We are the fighting Uruk-hai! We slew the great warrior. We took the prisoners. We are the servants of Saruman the Wise, the White Hand: the Hand that gives us man's-flesh to eat...
"

–Uglúk in The Two Towers, The Uruk-hai

Man-flesh is a food item dropped by all Men upon death. It is a favourite foodstuff for Orcs and other evil creatures.
Obtaining
Players who have positive alignment with any Orcish or Trollish faction* can obtain man-flesh by slaying Men (or Hobbits) of any kind with an Orcish weapon†. Each kill has a 20% chance to drop 1-2 man-flesh.
NPCs (hired or not) who are aligned with an Orcish or Trollish faction can also produce man-flesh drops in this way.
Man-flesh can also be purchased from Half-troll Scavengers.
* Any of: Gundabad, Angmar (not in Renewed), Dol Guldur, Isengard, Mordor, or Half-trolls.
† Any weapon from the Mordor, Morgul, Uruk, Gundabad Uruk, Black Uruk, Angmar, Dol Guldur, Half-troll, or Utumno equipment sets.
Usage
Man-flesh, first and foremost, is a foodstuff, which can be eaten by players with positive alignment with one or more Orc factions. Upon being eaten, it regenerates six

hunger points and provides decent saturation, comparable to that of cooked zebra and salted meat. Non-Orcish players that eat man-flesh will get the hunger effect for thirty seconds instead, and no hunger points will be restored.
Another way to put man-flesh to use is to cook it in an Orc Forge, which will turn it into rotten flesh. This makes it a far less efficient food source, mostly inedible by both good and evil players, but it can be used to make a profit in trade with the right conditions. By subsequently salting rotten flesh, however, one can produce suspicious meat, a food item has the same nutritional value as man-flesh. This is a useful tactic for non-Orc players or players trading with non-Orc players, as suspicious meat can be eaten safely regardless of one's alignment.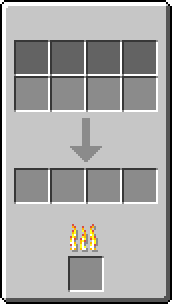 Trading
Man-flesh can be sold to orcish traders from Angmar, Dol Guldur, Mordor and Isengard for some coin. These traders will offer you 2-4 (

to

) coins per piece of flesh.
When cooked, man-flesh becomes rotten flesh, which can be sold to half-troll scavengers and oddment collectors.
It can be bought from half-troll scavengers, who will charge you 6-10 (

to

) coins per piece. In some cases you may even find their merchandise is still fresh and warm.
Food of Middle-earth

Banana Bread •

Bread •
Corn Bread


Cram •

Lembas •

Maggoty Bread •

Olive Bread


Banana Cake •

Cake (The Lie) •

Lemon Cake

Apple Crumble •

Berry Pie •

Cherry Pie •

Dalish Pastry


Hobbit Pancake •

Marchpane •

Mushroom Pie •

Pumpkin Pie


Almond •

Apple •

Banana •

Berries •

Cherry •

Date •

Grapes


Lemon •

Lime •

Mango •

Melon •

Olives •

Orange •
Pear •

Plum •

Pomegranate

Beef/Steak •

Camel Meat •

Chicken •

Gammon •

Kebab •

Lion Meat


Man-flesh •

Mutton •

Porkchop •

Rabbit Meat •

Rhino Meat

Rotten Flesh •

Suspicious Meat •

Venison •

Zebra Meat


Mallorn Nut •

Roast Chestnut


Leek Soup •

Melon Soup •
Mushroom Stew •

Rabbit Stew •

Torog Stew


Carrot •

Corn •

Leek •

Lettuce •

Morgul-shroom


Mushroom •

Potato •

Turnip •

Wheat •

Yam


Egg •

Fish •
Maple Syrup •

Raisins •

Salt •

Sugar Lump (removed)

Community content is available under
CC-BY-SA
unless otherwise noted.