Mordor Brick is a black stone brick block crafted from Mordor rock. It is a readily available building material when within Mordor, provided you can access the Morgul crafting table.
By crafting four Mordor bricks your eyes will be burnt out due to the incredible magnificance of the even better looking Mordor carved brick.
By right clicking it with gulduril, it can be turned into gulduril brick.
This block is also found generated naturally in most of the structures of Mordor , such as the towers and the Orc camps.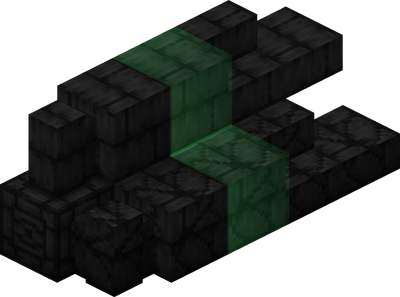 Community content is available under
CC-BY-SA
unless otherwise noted.