Fire Emblem Warriors: Three Hopes - The Loop
Play Sound

Mushroom pie is a delicious meal, loved by hobbits in particular, as it is found as an item inside of many chests in hobbit holes of The Shire.
Crafting
[
]
Mushroom pie is a delightful delicacy, made with one egg, and two mushrooms, one brown, and one red. First, make the crust with the egg. Then, mince the mushrooms, and add them to the crust. Bake it for ten minutes, and, voila, it is finished. Enjoy!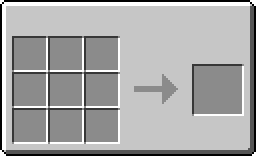 Usage
[
]
A mushroom pie can be eaten to restore 8 (

) hunger points.
Food of Middle-earth
Breads:

Banana Bread •
Bread •
Corn Bread


Cram •

Lembas •

Maggoty Bread •

Olive Bread
Cakes:

Banana Cake •

Cake (The Lie) •

Lemon Cake
Pastry:

Apple Crumble •

Berry Pie •

Cherry Pie •
Dalish Pastry


Hobbit Pancake •

Marchpane •

Mushroom Pie •

Pumpkin Pie
Fruits:

Almond •

Apple •
Banana •
Berries •
Cherry •
Date •

Grapes

Lemon •

Lime •
Mango •
Melon •

Olives •
Orange •
Pear •
Plum •

Pomegranate
Meats:

Beef/Steak •

Camel Meat •

Chicken •

Gammon •

Kebab •
Lion Meat


Man-flesh •

Mutton •

Porkchop •

Rabbit Meat •

Rhino Meat

Rotten Flesh •

Suspicious Meat •
Venison •

Zebra Meat
Nuts:

Mallorn Nut •
Roast Chestnut
Soups:

Leek Soup •
Melon Soup •
Mushroom Stew •

Rabbit Stew •

Torog Stew
Vegetables:
Carrot •

Corn •
Leek •
Lettuce •

Morgul-shroom


Mushroom •

Potato •

Turnip •
Wheat •
Yam
Other:

Egg •

Fish •

Maple Syrup •

Raisins •
Salt •

Sugar Lump (removed)