Pelargir equipment is the equipment set utilized by the Pelargir marines and captains. It includes a short Eket-sword and a trident.
| Damage | Speed | Reach | Knockback | Possible modifiers |
| --- | --- | --- | --- | --- |
| 7.5 () | 68% | 150% | Normal | enduring, hardy, lasting, blessed, blunt, chilling, crooked, dull, dwarfbane, elfbane, fortunate, headhunting, hefty, hulking, infernal, keen, legendary, long, lucky, mighty, orcbane, sharp, slow, spiderbane, stunted, swift, trollbane, wargbane, wightbane, and wraithbane |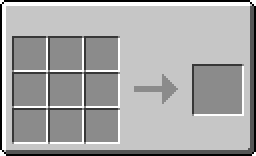 A Pelargir trident is a three-pronged melee weapon sometimes wielded by marines. It inflicts +6.5 attack damage and has an extra reach modifier that gives it a reach equal to that of a spear.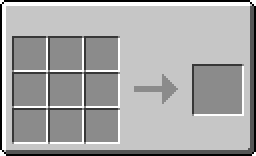 The Eket was first utilized by the Numenoreans as a short sword. Now, the marines use this weapon in defense of their shores. It inflicts 6.5 points of damage, and has a standard attack speed and reach, like other swords.

The Men of Gondor

NPCs: Gondorian • Levyman • Soldier (Archer, Banner Bearer, Tower Guard)
Traders: Captain • Market Traders
Items: Armour (Horse) • Bow • Equipment
Blocks: Beacon • Brick (Cobble) • Casket • Crafting Table
Structures: Beacon Tower • Fortress • Obelisk • Ruined Tower • Ruins • Settlements • Turret • Watchfort
The Soldiers of the Blackroot Vale

NPCs: Soldier (Bowman)
Traders: Bowlord
Items: Armour • Bow
Blocks: Blackroot

The Knights of Dol Amroth

Man-at-arms (Archer) • Swan Knight (Banner Bearer)
Traders: Captain
Items: Armour (Horse) • Equipment • Swan Feather
Blocks: Brick • Crafting Table
Structures: Stable

The Rangers of Ithilien

NPCs: Ranger of Ithilien
Traders: Captain
Items: Armour
Structures: Hideout

The Hillmen of Lamedon

NPCs: Warrior (Archer, Hillman)
Traders: Captain
Items: Armour • Gambeson

The Folk of Lebennin


The Mountaineers of Lossarnach

The Mariners of Pelargir

The Warriors of Pinnath Gelin




Arnorian •

Blue Dwarven •

Dalish •

Dol Amroth •

Dorwinion Elven •

Dwarven


Galadhrim •

Gondorian •

Lindon •

Lossarnach •

Mallorn


Pelargir •

Rivendell •

Rohirric •

Taurethrim •

Wood-elven

Angmar •

Black Númenórean •

Black Uruk •
Corsair •

Dol Guldur


Dunlending •

Gulfen •
Gundabad Uruk •

Half-troll •

Haradric


Mordor •

Morwaith •

Rhûnic •

Umbaric •

Uruk •

Utumno
Not Faction Specific:
Community content is available under
CC-BY-SA
unless otherwise noted.