Immersion Lotr Beta 1 Progress: Approximately 60% complete.
Download Latest Version: Main Immersion Page
(changelog)
Update News: Quin Studios Patreon
Immersion Community: Quin Studios Discord
More Immersion News: Quin Studios Twitter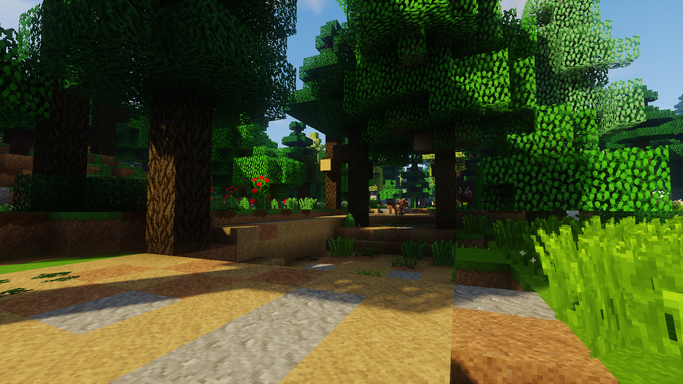 Immersion Lotr is a Lord of the Rings mod resource pack by video-game content creator Quin (also known as QuinoaFalafel) which attempts to bring Middle-earth to a greater level of detail by creating higher resolution textures that interpret and expand upon both vanilla and lotr mod textures. The pack is only being developed at a 32x resolution right now, and focuses primarily on blocks.
The pack is currently in a mid alpha state, so all of its textures are subject to change, and one should not expect a perfect experience. That said, with roughly 500 textures, the pack includes all vanilla blocks and a good number of lotr blocks, and most experiences can be genuinely enjoyed.
If you want to follow Immersion's progress, you can join the Quin Studios discord, or follow Quin Studios on twitter. Updates and general news will also be posted on the Quin Studios Patreon, in less frequent but more consolidated posts. Additionally, if you want to know more about what has already been added, you can read the changelog.
This pack is additionally listed on the Resource Packs page. If you have questions or suggestions, you can comment here, on the discord, or on any other Immersion pages. Alternatively, you can email quinstudios@gmail.com. There is also a vanilla Minecraft branch of the project, which can also be found on the Main Immersion Page.
---
If you're interested in donating, keeping up to date on releases, or learning more about me, you can also check out the Quin Studios Patreon
- Quin
Community content is available under
CC-BY-SA
unless otherwise noted.