Legacy Renewed

Resource packs are files that can contain textures and sounds that change default mod assets. There are several reasons for creating a resource pack, including creating armour/weapons that look more like those in Peter Jackson's films, more like the author's preferences, or making more lore-friendly textures.
Note that only in the renewed version, the map displayed in the mod's menu can be changed using resource packs. This can be done without affecting the biome generation that is still determined by the map found in the mod's data (or indeed a data pack).
Listed below are all the current resource packs available for the Renewed version of the mod:
Middle-Earth Parchment Map Image
Authors:Created by Messron by processing the resources of the Minecraft Lord of the Rings. (The account name in Curseforge is another name created in the old days)
Available Resolutions: 16x
Pack Version: 1.0
Mod Version: Renewed2.12
Last Update: Feb 16, 2021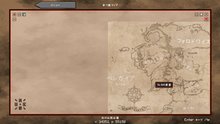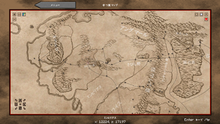 Description:
Use features added in The Lord of the Rings MINECRAFT Mod Renewed 2.10 to change map image of Middle-earth to a parchment-like one. This image is a trace of the one for conventional mod, but I also referred to the one drawn by Tolkien himself and John Howe, and it is as close to the original as possible.
Currently, I only draw lines, but I plan to release a color version at a later date. In addition, there are two types of designs that indicate orientation, so please introduce only the one you like.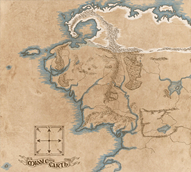 ---
Authors: Chocapic13, edited by Quin and Aldan Tanneo
Pack Version: 1.1
Mod Version: Snapshot 2.10
Last Update: 13 February 2021
Wiki Pack Page: Resource Packs/Vibrance (Chocapic13' Shaders Edit)/Renewed
Description:
Vibrance Renewed (Chocapic13' Shaders Edit) is a LotR mod compatibility edit to Chocapic13's V9 Shaders. Apart from minor compatibility tweaks to the code, all credit for the shaderpack goes to Chocapic13. The official Chocapic shaders can be found at https://www.curseforge.com/minecraft/customization/chocapic13-shaders. For installation instructions or other versions, check out the pack page.
The pack changelog can be found here:
Changelog
---
Community content is available under
CC-BY-SA
unless otherwise noted.