The silver ingot is the result of smelting silver ore, and can be used in a number of crafting recipes. However, what makes it most valuable is that it can be crafted into nuggets which then can be crafted into coins, a necessity when trading or hiring units.
Silver ingots can also be stored in groups of nine by crafting them into silver blocks.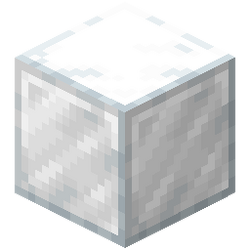 Silver cannot be crafted into armour or tools, but it may be crafted into silver nuggets, which you can trim Dwarven armour with.
These can also be crafted into a silver block. When a banner is placed on a silver block, it protects an area of 33x33x33 blocks (16 in each direction from the banner).
Crafting
Edit
Silver ingots are used to craft:
Community content is available under
CC-BY-SA
unless otherwise noted.