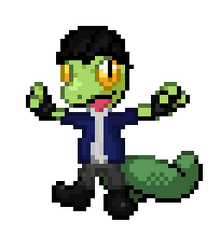 Greetings! My name is RajaDavid (as you have probably figured out) and I am an adopted Nepali-American living in India! I first read the Hobbit when I was 11 and then after that immediately read the Lord of the Rings and from then on I've completely become a Tolkien geek. :3 You'll probably see me around here and there, editing pages and suggesting things on the awesome forums. Besides PC gaming and studying, I'll be usually practicing with my football (soccer) team and adding to my repertoire on the Piano. If you ever need any translation work from English to Hindi or Nepali and vice versa, be sure to contact me! ;)
Current Pieces in my Piano Repertoire:
Edit
Rachmaninoff's Prelude in C# minor
Rachmaninoff's Prelude in G minor
Liszt's 2nd Paganini Etude
Liszt's 2nd Hungarian Rhapsody
Community content is available under
CC-BY-SA
unless otherwise noted.