Pedo mellon a minno!
THIS SECTION IS UNDER CONSTRUCTION.

RANT HEN TENGEN NÂ.

It will be more in the future.

Amm hen natha ned ablúath.
NOTE: SOMETHING HAS NOT BEEN TRANSLATED INTO SINDARIN YET.

TIRO: PAI Ú-EDDENGIN NA LAM EDHELLEN.
"
'I have seen three ages in the West of the world, and many defeats, and many fruitless victories.'
"

–The Fellowship of The Ring, The Council of Elrond
Suilad, Mellon! (Hail, friend!)
[
]
Suilad, Person mellonnen! No Gilgalad celitha venel.
Hail, Person my friend! May the Starlight shines upon your road.
Man îm? (Who am I?)
[
]
hilon adhrod, ú tengelath ceredir;
A proper tracker, not a program-maker;
Iorbenn-vellon, ú mirian telthedir;
A mythus-lover, not a money-taker.
lammath-vellon, a teithon anerui;
A language-learner, and a lonely writer;
Telion alimb, a maethon anverui;
A different player, and a dauntless fighter.
I am a 16-year-old senior in China, which means I am a student and a newbie in English.
I am interested in all Elven tongues and Old English. I am learning other languages, too. I am proud of it. "Come and discuss with me about the languages created by Tolkien!" I love to say.
I am fluent in Sindarin, Quenya and Old English (relatively).
I am good at using tengwar and Anglo-Saxon Runes, but I haven't learned to write Cilth yet.
I have been playing LotR mod since 2015, but I haven't join this fandom until 2018, shameful.
I am somewhat an obsessive in languages. I hate all the so-called "mixtures of different languages" or neo-elvish created by some guys which don't follow the grammar rules at all, non-canon and ridiculous.
Mas cuinan?
[
]
I live in the City of Heaven - Hangzhou.
Well, maybe you do not know that place. Before googling, you can know a bit of what the city is like by reading the following introduction.
Marco Polo, the famous traveler, discribed Hongzhou as "the fairest and the most gorgeous heavenly city on the Earth" in his book The Travels of Marco Polo.
2016 G20 Summit was held in Hangzhou.
Hangzhou is famous for Longjing Tea and silken products.
Hangzhou is also famous for her beautiful sceneries, expecially the West Lake, which is adorned by many paradisal bridges, towers and pavillions. People always say, "West Lake is like a poem." 
The City Flower of Hangzhou is flowers of Osmanthus. The City Tree of Hangzhou is Cinnamomum camphora.
Hangzhou is judged as one of "the most livable cities in the world" and one of "the happiest cities in the world".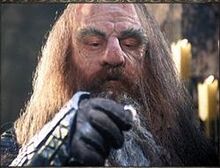 Raint Mellin (My favorite pages)
[
]
Díheno nin, únad ennas hí.
Sorry, nothing is there for the time being. ;P