Thanks for reading my profile page! You must be really bored if you've come this far, so I'll try to make it interesting.
History of My Mod-playing
Edit
I first downloaded this mod in July of 2015, when I was looking for a Lord of the Rings mod for a LOTR-themed adventure map I was making (Don't ask for it, it's crappy and I don't even know where it is). Eventually, with the help of the wiki, I figured out how big and awesome the mod is. I never got around to playing survival, but I messed around a lot in creative worlds.
In October of 2015, my computer failed me. I could no longer play Minecraft on anything earlier than 1.8. This meant I could not play the mod. I had to content myself with the wiki and Youtube. I didn't make an account, as it didn't make sense to make one if I couldn't play the mod.
Thankfully, I got a new computer in April of 2017, a few weeks after Beta 32. I immediately started a survival world, something I had never gotten the chance to do before. A few months later, I decided to make an account on the wiki, and here I am!
Facts about me
Edit
I am tall, but not abnormally so.
I have read almost all of Tolkien's works multiple times (except HoME, I am currently reading book 12).
Yes, even The Adventures of Tom Bombadil (best one)
My favorite characters in LOTR are Glorfindel, Legolas, the Witch-King, Imrahil, and (you guessed it) Tom Bombadil.
My favorite characters in the Silmarillion are Maglor, Beleg, and Tuor.
I don't play on any servers. Just singleplayer, or LAN with my friend.
I also enjoy Star Wars. I don't really follow EU/Legends, but I love the movies. My favorite characters are Grievous, Palpatine, Kit Fisto, and (obviously) Boba Fett.
My favorite Star Wars movie is Revenge of the Sith.
I love building with Legos, and I have a huge collection. I even have the Death Star, which I somehow managed to acquire for free (long story).
I am agnostic.
I love the LOTR movies, although I recognize that they aren't canon. Don't get me started on the Hobbit movies though...
My Myers-Briggs personality type is ISTJ.
I enjoy making bad LOTR puns, whether I get them off of the interweb or make them up myself.
I am decent with the use of Tengwar for English, Sindarin, and Quenya.
I am conducting an investigation on Tom Bombadil. My findings can be found here
I am pretty centrist politically, but I am technically in the libertarian-left part of the political spectrum.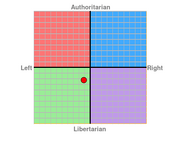 Mod Favorites
Edit
Favorite good factions: Lindon, Dorwinion.
Favorite evil factions: Rhúdel, Near Harad.
Favorite biome: I think all of the mountain biomes are pretty cool.
Favorite weapon: Basically anything that has been modified beyond all reckoning, although I dislike warhammers and daggers.
Favorite structure: I don't have a singular favorite, but I like all of the ones that use different types of wood and make it look nice (I can't do that).
Favorite block: Sarngoran.
Favorite food: KEBAB!
How to pronounce my name
Edit
The X makes the "z" sound. The "ped" makes the sound heard in "quadruped."
Cool Pictures
Edit
These are some pictures that I took/made.
Community content is available under
CC-BY-SA
unless otherwise noted.