Hello folks,
So, judging by the fact that I'm actually able to post this, you can conclude that I haven't lost power (yet), although it flickered for an hour last night. That's when the worst of the storm came through, but I can't take pictures or video in the dark very well. It's still very windy this morning though, and I got some pictures.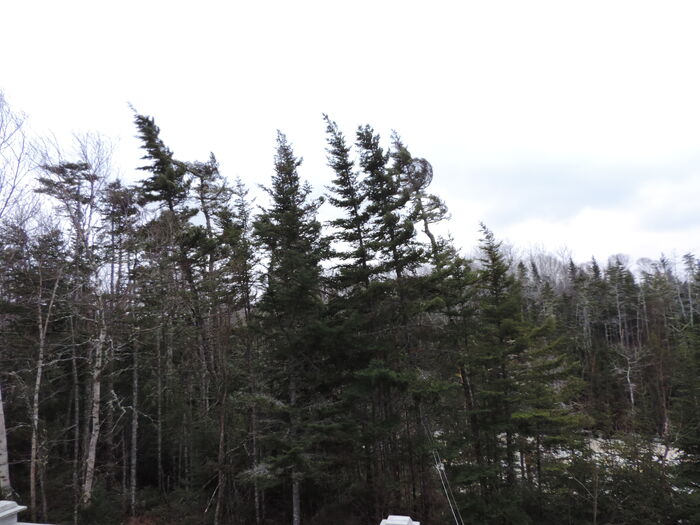 Look at how much these trees are bent over. Surprising that more of them haven't broken off when you think of it, especially when you consider how top-heavy many of these trees are.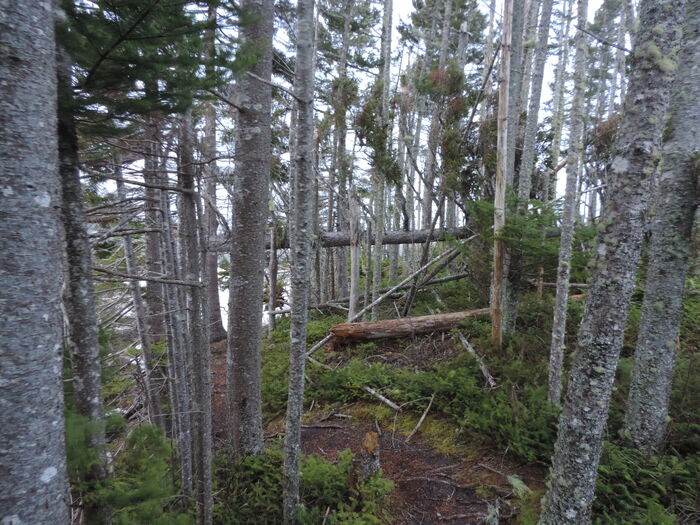 Apparently one of the trees couldn't take the bend, and snapped in two. (Actually many more than this fell over, but I only took a picture of one).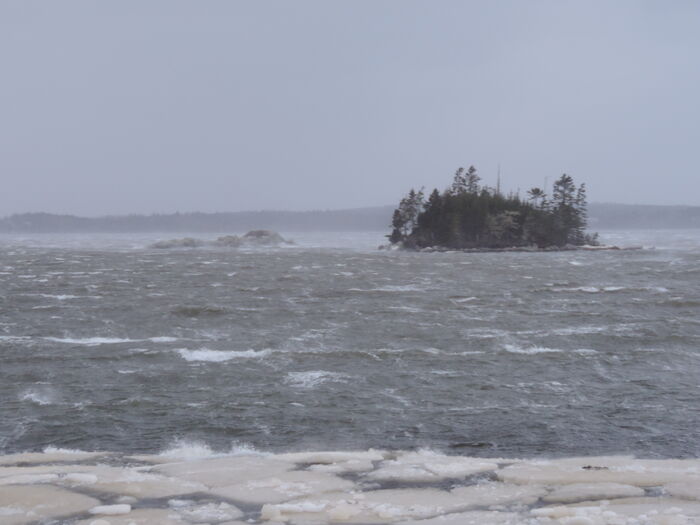 Waves battering two of the three islands off my coastline.

Even the small island off my coast isn't immune to the effects of stormy weather.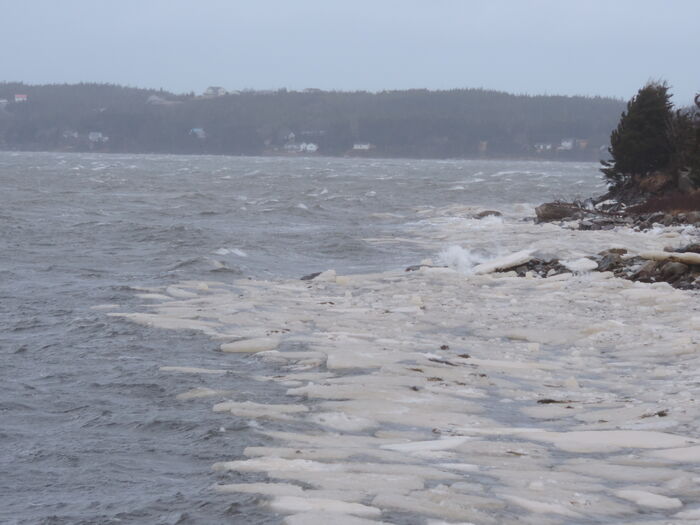 Looking northward from a small point shows the size of these waves.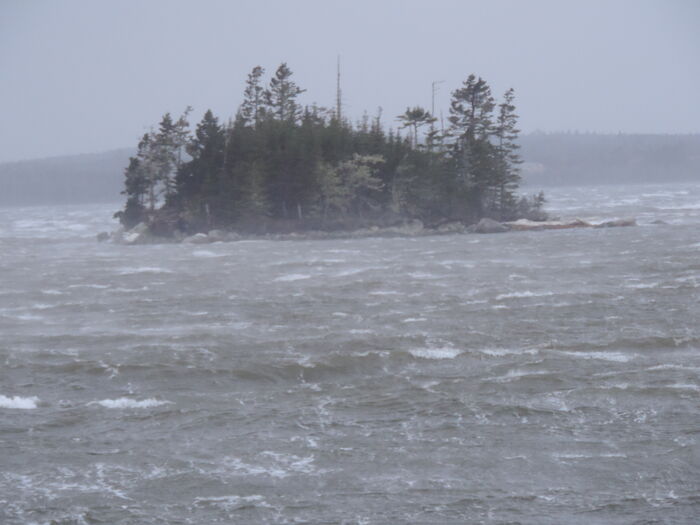 Waves and spray encircle the woody island.

A closer look at those waves. Some of the larger ones are over four feet tall. But that's nothing compared to offshore, where waves reached over 50 feet tall.
Maybe I'll add some surface weather analysis of the storm when it's all over, assuming I don't lose power that is.
Community content is available under
CC-BY-SA
unless otherwise noted.